It's been a banner week for FINCA! On Tuesday night we celebrated FINCA's 30th Anniversary at Parliament; gathering together all who bring their skills, expertise, and enthusiasm in support of our organization's groundbreaking initiatives. FINCA's Executive Leadership Team with all our subsidiary CEOs were joined by an unprecedented gathering of 150 social enterprise supporters and thought leaders.
Richard Kennedy, the Managing Director of FINCA UK, opened the event by highlighting how FINCA has demonstrated the ability to engage the donor and private sectors to fuel our growth. He also mentioned the growing partnerships which FINCA is developing in the UK with corporations, foundations and social investors to promote our shared social and economic goals.
Laura Hemrika of Credit Suisse described their six year strategic relationship with FINCA which involved the development of ground-breaking local currency bond funds in excess of $60 million, grants for training and development of agricultural products, and opportunities for CS employees to work shoulder-to-shoulder with FINCA subsidiary employees on various products in the field.
FMH board member Rachel Robbins talked about the role of the board in providing strategic guidance management in the development of future plans.
In my own remarks, I described the future strategy of FINCA, which involves the development of social enterprises in the non-financial sectors of healthcare, renewable energy, water and sanitation, education, and agriculture.
The next morning, we held a roundtable discussion at The Ivy Club with senior journalists representing the BBC, the Guardian, Bloomberg, Channel 4, Arise TV, The Economist, New African, the Times, the Independent, Ten Alps, Responsible Investor, and Xinhua News Agency. In addition to these esteemed members of the press, we were honored to have with us Lord Collins of Highbury, Shadow DFID Spokesperson, Michael Mercieca of Young Enterprise, Carolyn Clarke of PwC,  Jonathan Tanner of Tony Blair Africa Governance Initiative, Amanda Mann and Laura Hemrika of Credit Suisse, and Rachel Robbins.
The full video blog will be online next week.
Congratulations and thanks to everyone who has been a part of FINCA's remarkable journey!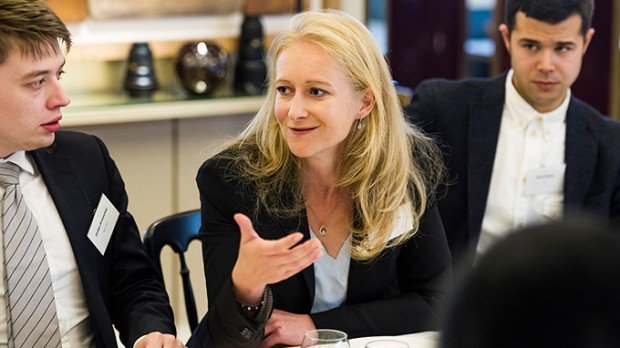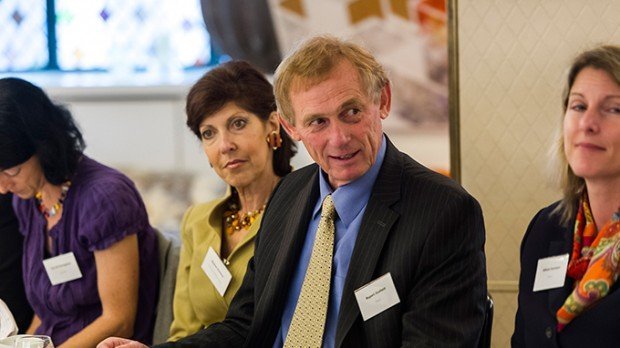 Photographs taken by Garry Samuels of Get Shot Photography
Rupert
---
Share this blog post:
---